THE ENFIELD COLLECTOR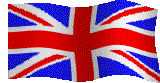 Lee-Enfield final edition... Hayes Handgun Omnibus in full colour

Specific illustrated pages will be posted later on...
Patt. 1853 Enfield, Snider-Enfield, Martini-Henry, Martini-Enfield, Magazine Lee-Metford, Magazine Lee-Enfield, Short Magazine Lee-Enfield, Rifles No.1 (SMLE), No.2 (.22), No.3 (Pattern 1914), No.4 and No.5, as well as Webley & Enfield revolvers, Bayonets, Swords, Machine Guns & Carbines & Equipment. These should be uploaded during the next term.

Some links on this home page are ex- www.skennerton.com ... some pages have been transferred from our publishing website... Call back again soon and enjoy new layouts and data.